Thoughts from the President
August 12, 2022 - A New Field Research Facility
Dear Danforth Center Community,
In writing about outgrowing the capacity at our current leased field research site a few weeks ago, I made reference to "some exciting news in the weeks ahead." Research in the field has grown in both scope and importance among at least a dozen Center teams, and will continue to expand as more of our fundamental discoveries in the lab point the way towards real-world solutions. As a priority within the 2021-2025 Strategic Plan, we have been seeking a long-term solution for a field research resource that measures up to the exceptional facilities on the Danforth Center campus. The exciting news is…we just finalized acquisition of a 140-acre farm that will be developed as the new Danforth Center Field Research Site!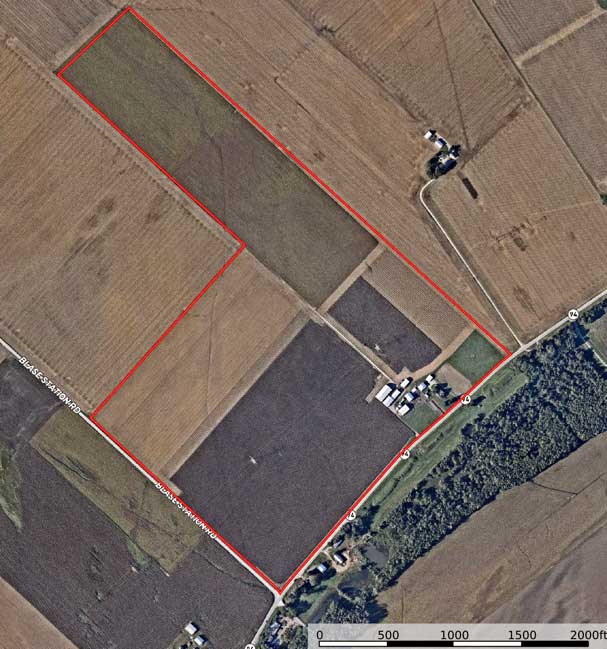 The new site is an exceptional, highly productive farm located on Highway 94, just over the Missouri River in St. Charles County. It is a speedy 20-minute drive from the Danforth Center, and features the following:
• Fertile, well-draining soil at non-flooding elevation. These critical features mean that planting and experiments can be done on a more predictable schedule, and results will be more consistent. These are essential for a research-grade facility.
• Ample existing buildings. The farm comes with buildings and structures totaling over 123,000 sq ft for equipment, storage or potential working space.
• A house. The property also comes with a 3200 sq ft. house that will undergo substantial renovation to provide office and meeting rooms, restrooms, and other spaces needed to support people working at the site.
• Room to grow! Considering that we are using 16 acres at our current, leased site this year, the new facility will accommodate vastly more activity in the years to come.
This acquisition represents one of the most significant expansions of Danforth Center research capacity in our 24 year history. We are now moving forward to assess and develop essential infrastructure (electrical, irrigation, etc.) that will enable some use as soon as this Fall, and to put in place a masterplan for long term development of the site. Many thanks to all who contributed the hard work to make this facility possible!
Jim Carrington, President and Chief Executive Officer
P.S. Summer vacation will take priority over the Weekly Message next week, so I'll write next in two weeks.
Previous Weekly Messages from Jim Carrington
Danforth Center Response Plan
The Danforth Plant Science Center recognizes the potential of exposure to Coronavirus (COVID-19) in our building and the impact it could have on our people and the Center. Accordingly, we have a plan in place in the event of a positive test for COVID-19 of an individual who was present in our Building(s).
During this unique moment in history, the first priority of the Donald Danforth Plant Science Center is the health and safety of our Center community, our families, and those who work with us.