Local Pride, Global Impact
Since 1998, The Donald Danforth Plant Science Center has brought nearly 300 scientists from more than 20 different countries together to answer humanity's most profound challenges. Today the Danforth Center is the largest organization of its kind, an independent 501(c)3 nonprofit founded to improve the human condition through plant science.
Our Values
Environmental Sustainability
Environmental Sustainability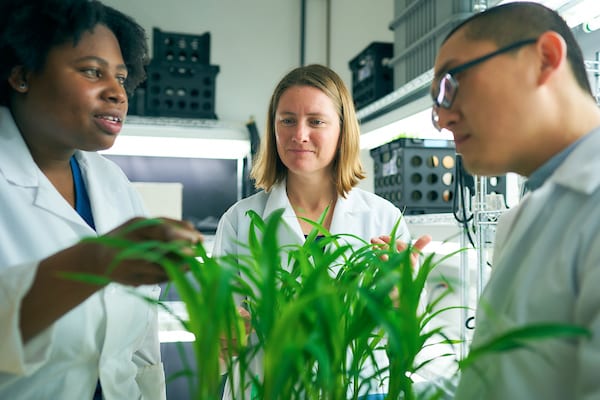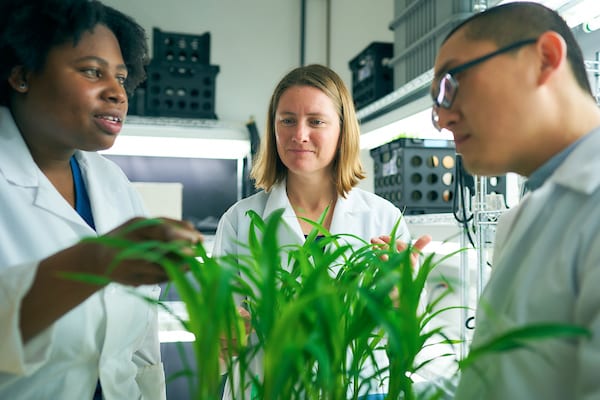 The Center community is a team of teams. We foster an environment characterized by excellence, trust, and interdependence. Every person's contributions and achievements are recognized, appreciated, and valued.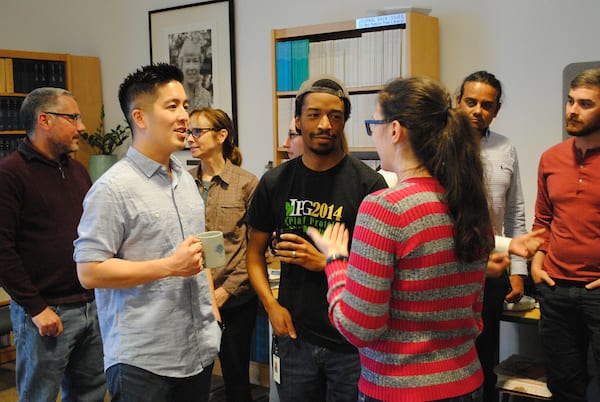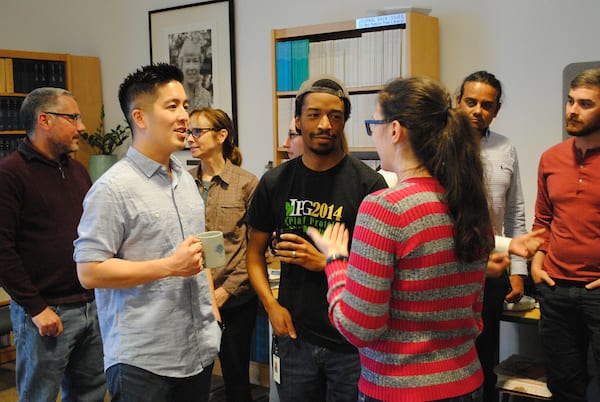 Diversity and inclusion strengthen our community. We actively welcome diverse people, cultures, and perspectives. We strive to provide an environment in which everybody feels comfortable and excels.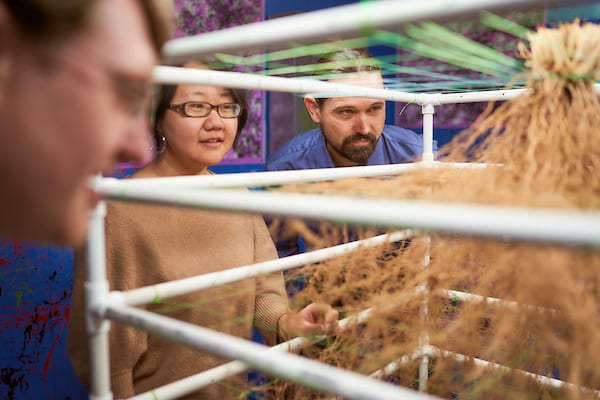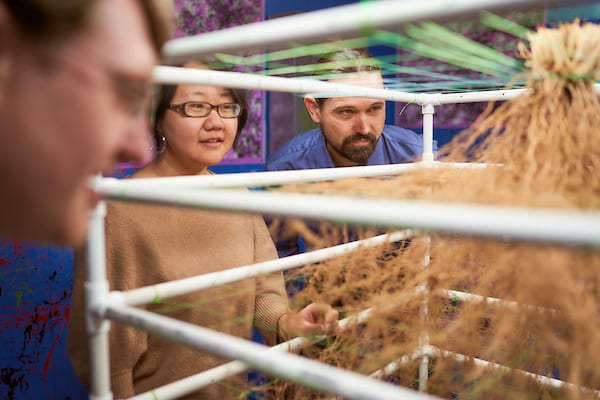 We act with curiosity and openness to new ideas. We apply creative approaches to discovery and problem solving. We foster free thinking and embrace constructive feedback.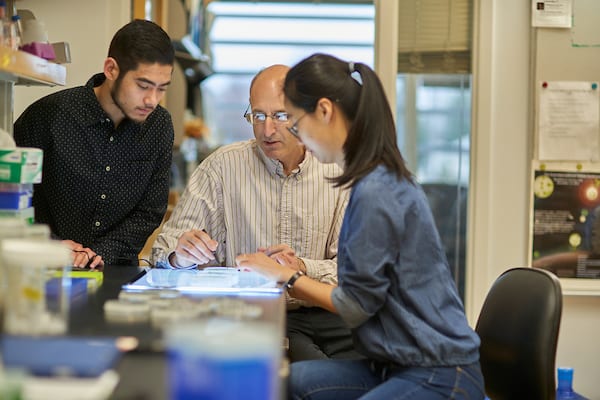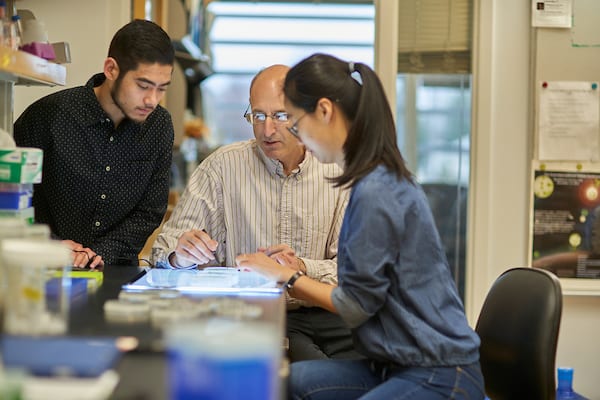 We are honest and promote ethical practices. We act with humility, empathy, and concern for others.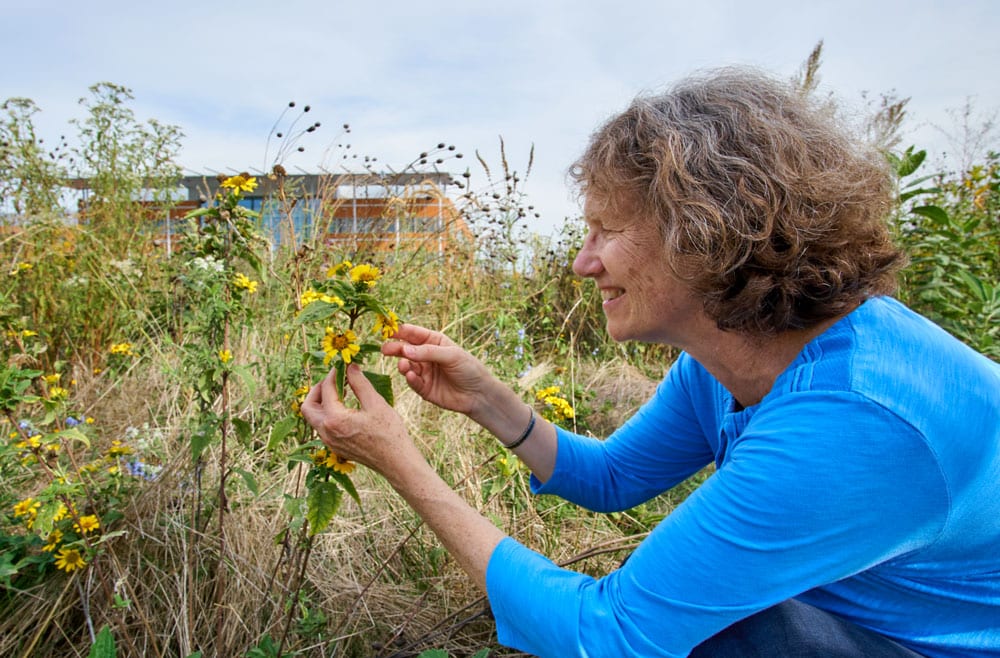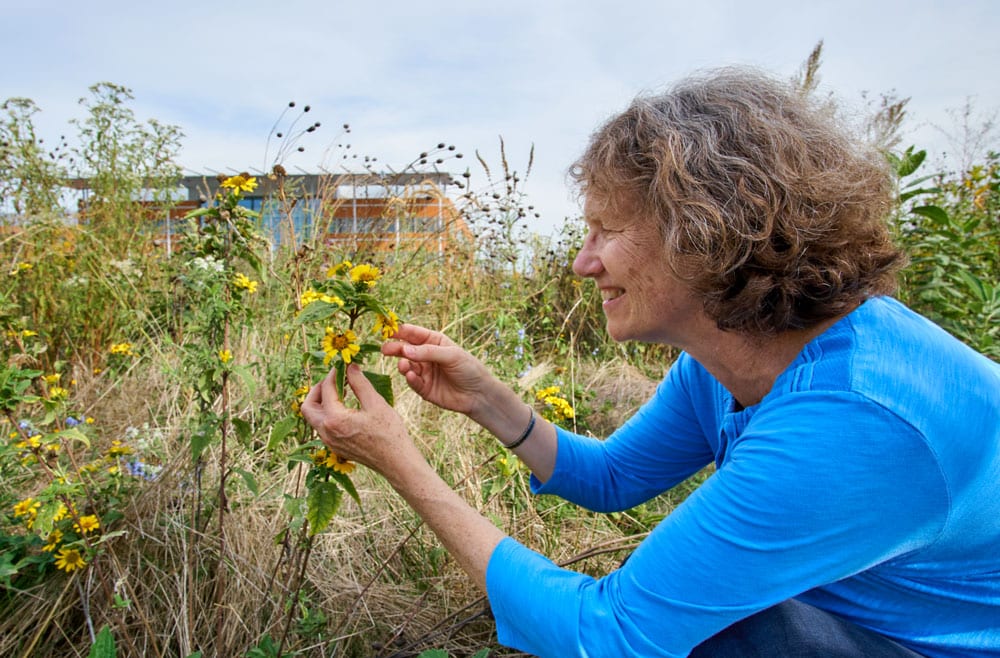 We manage and use environmental resources in an ethically responsible and mindful way. We seek to minimize our environmental footprint while we contribute to environmental sustainability through our research.
We understand that we are entrusted with public, private, and donor resources to deliver on our mission. We are accountable for intentional, efficient, and effective use of these resources.
The Danforth Center recognizes Indigenous Peoples as the traditional stewards of the land. The Danforth Center acknowledges that it is located on the ancestral and unceded homeland of the Osage people, who were removed unjustly. By recognizing the Osage people and their traditional homeland, we seek to express gratitude for their enduring stewardship of the land. We pay honor and respect to Osage ancestors past and present by committing to build a more inclusive and equitable space for all. 
When you visit the Danforth Center, we encourage you to view the flag of the Osage tribe in our flag gallery. Learn more about the Osage people and the ways in which we seek to honor them.
Science in the Service of Humanity
The Danforth Center is a diverse community of coworkers with a shared commitment to improve the human condition through plant science. Nearly 300 scientists from more than 20 different countries work in teams focused on research at the nexus of food, energy, and the environment. We believe in the power of science to lift families, communities, and nations from poverty and empower people everywhere to enjoy better health and a higher quality of life.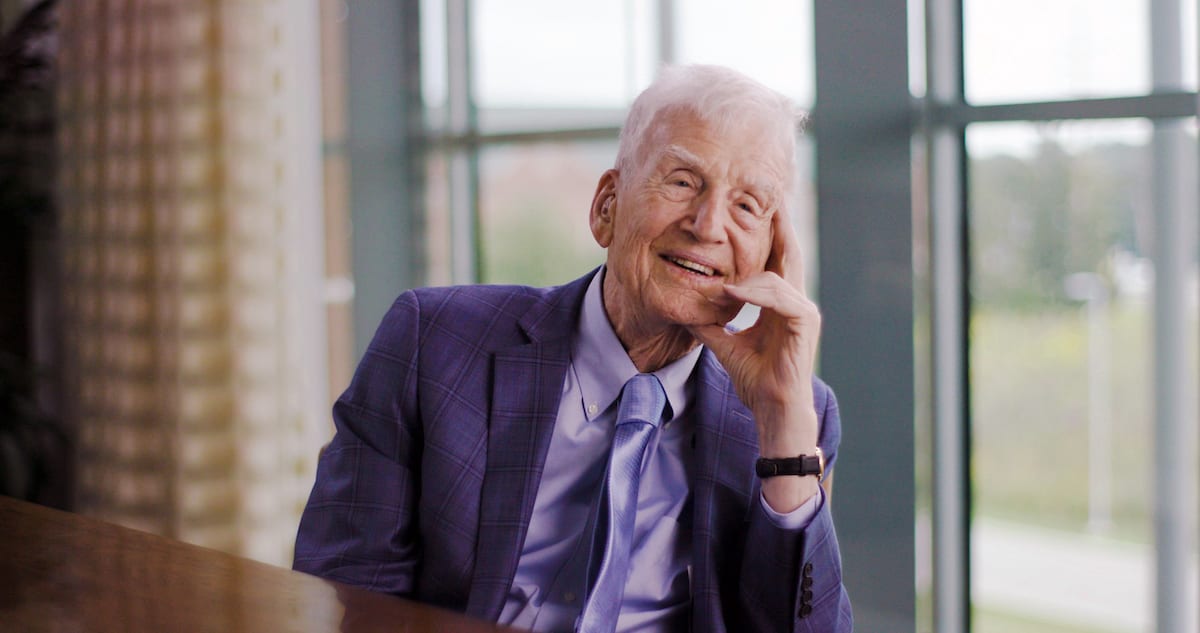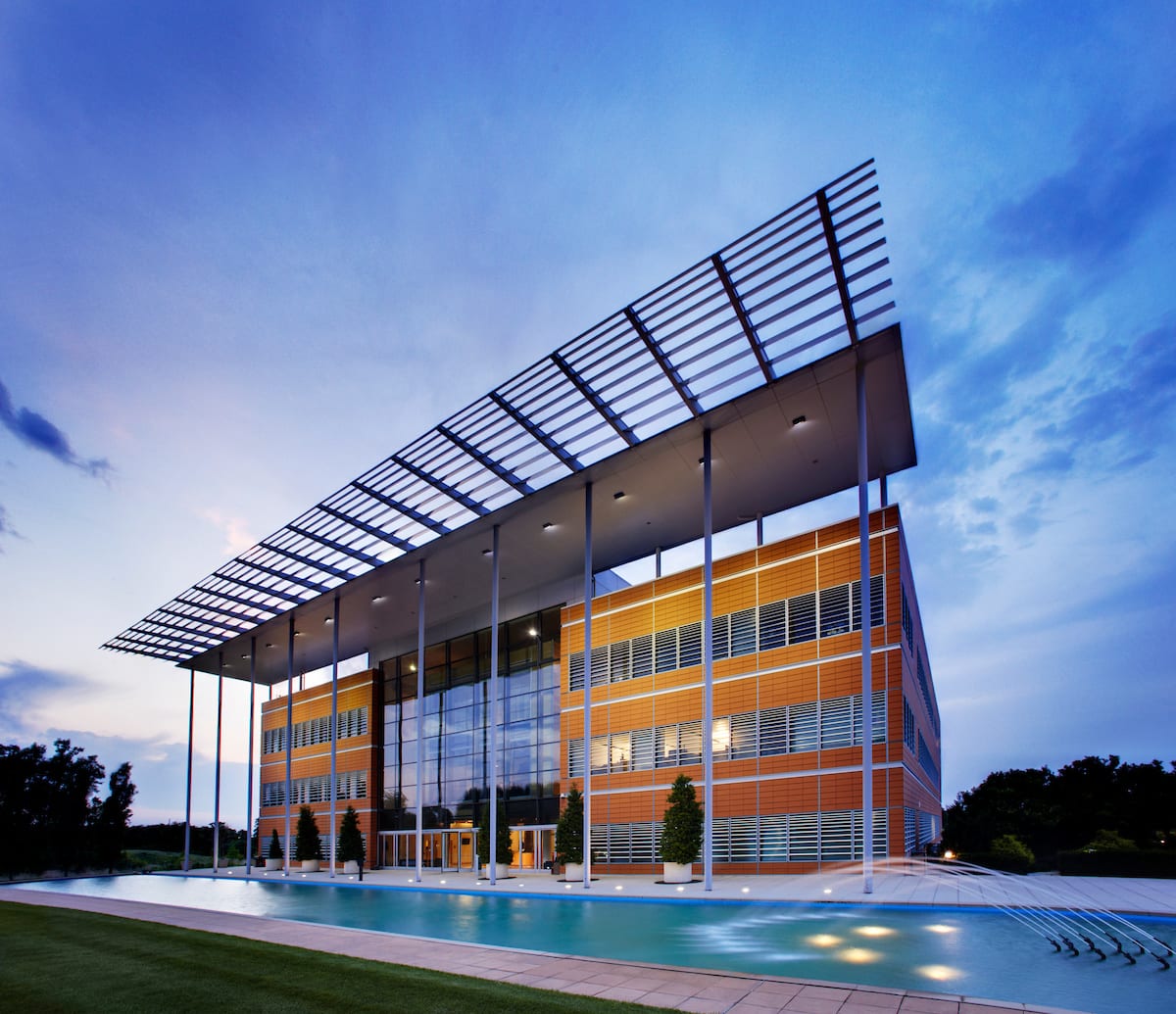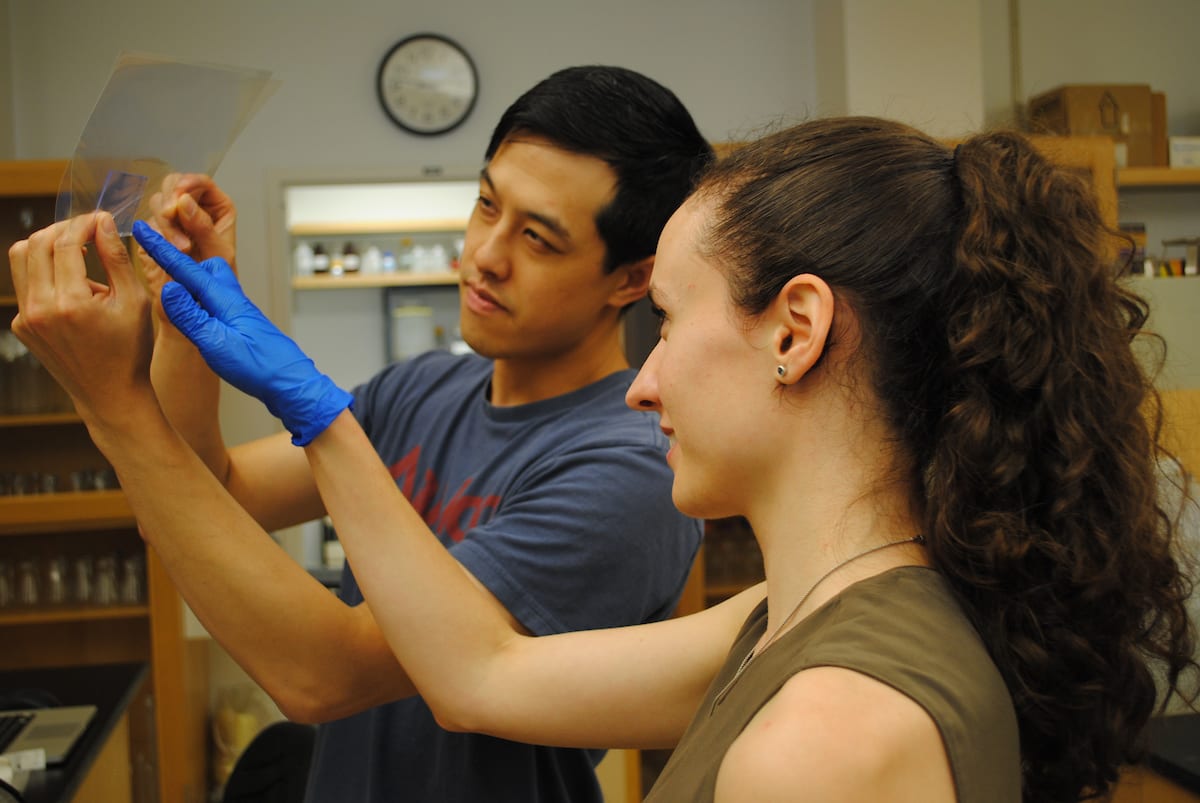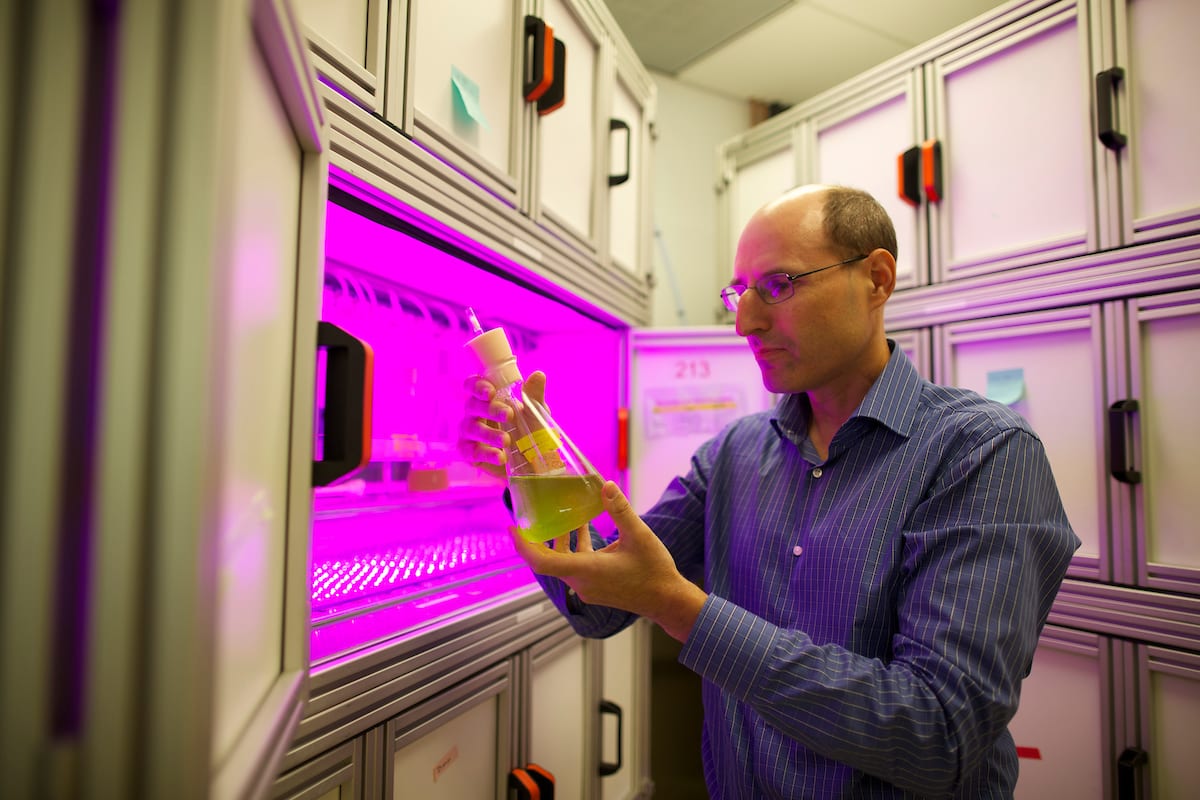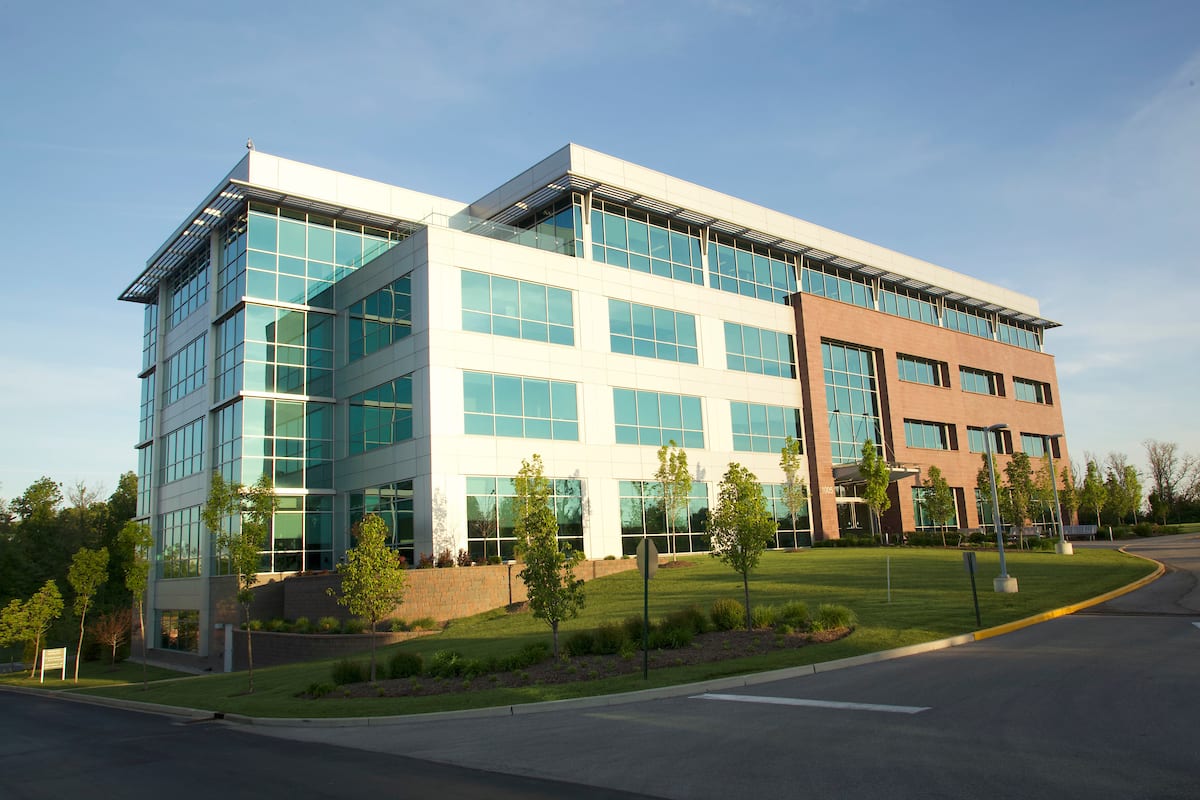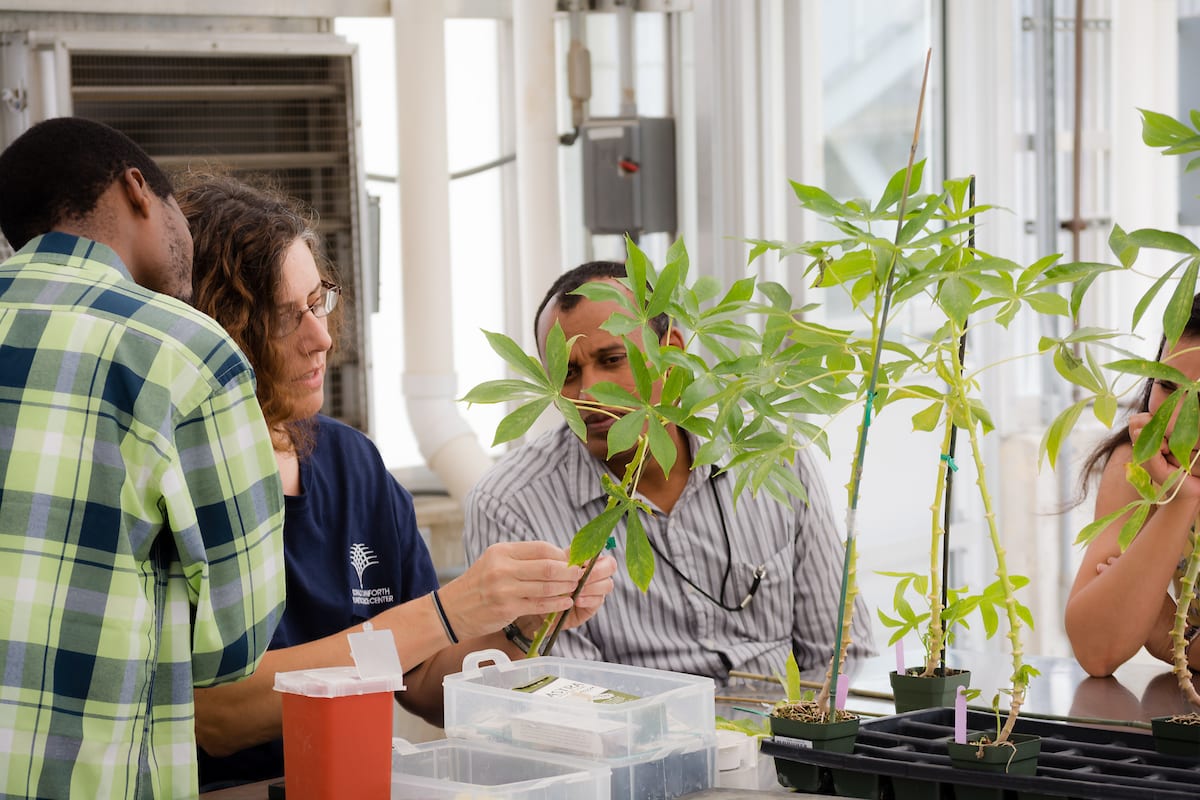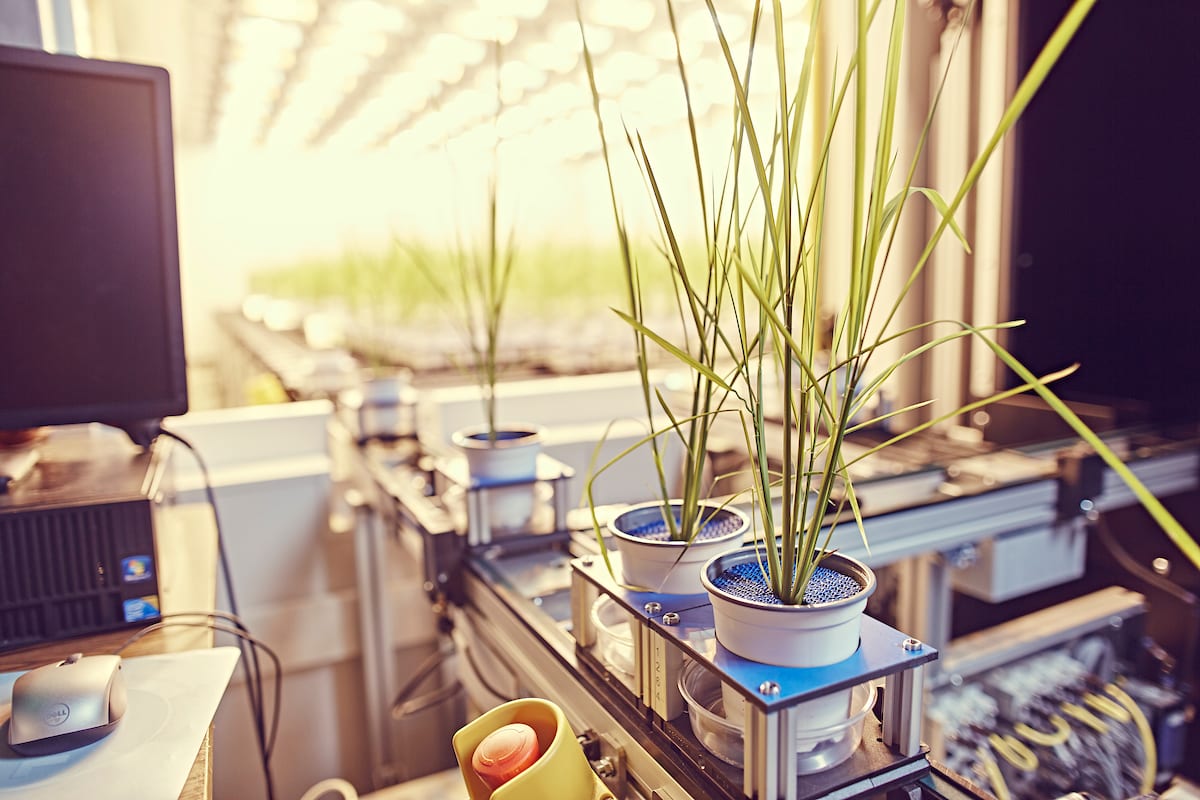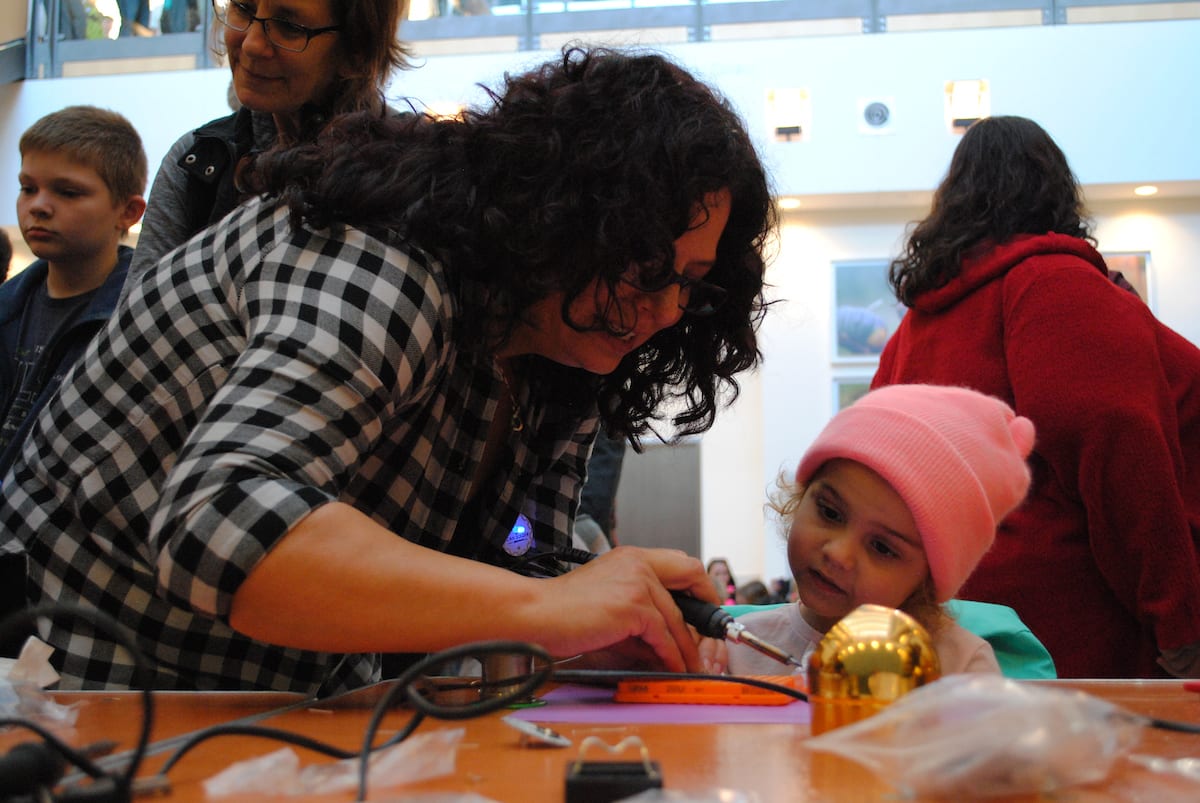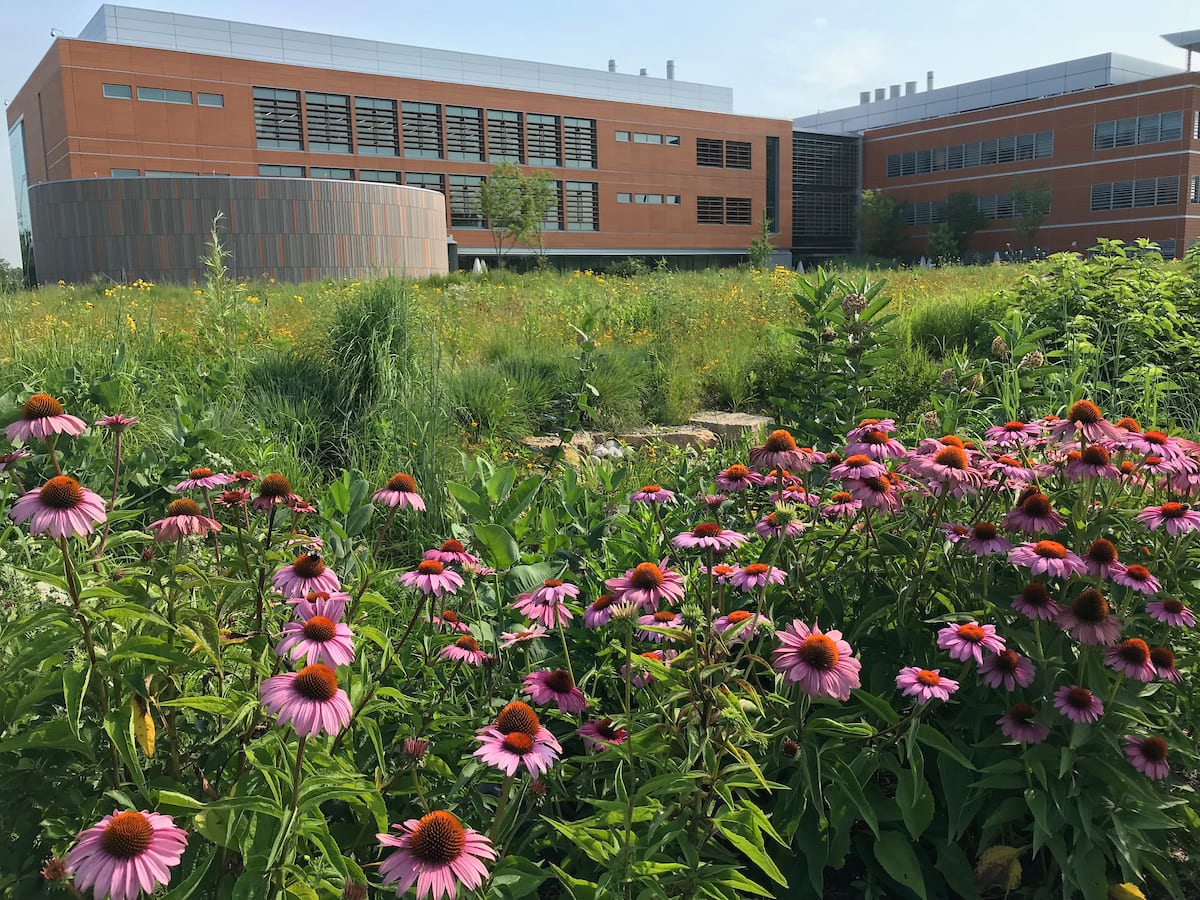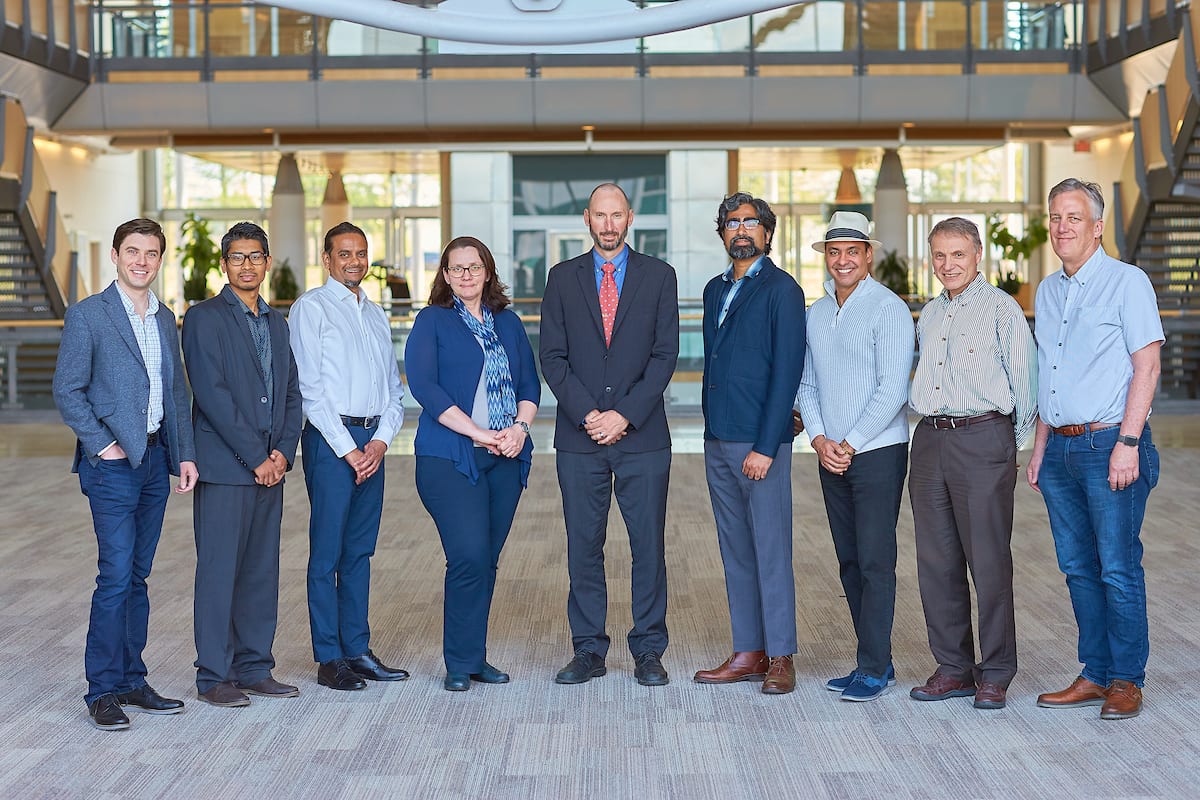 1998: An Inspired Vision
The Donald Danforth Plant Science Center was officially founded with Dr. William H. Danforth as founding chairman and Ernest G. Jaworski, PhD, as founding director.
2001: The Beginning of Something Great
The Danforth Center building was dedicated and the first core facilities opened. 
2003: Fostering the Future of Plant Science
Our Research Experience for Undergraduates program was funded by the National Science Foundation to bring young scientists across the country to the Danforth Center for a summer internship.
2007: Committing to Sustainable Bioenergy
Enterprise Rent-A-Car Institute for Renewable Fuels was founded by gift of the Taylor family, with a mission to develop and apply technologies to enhance the potential of oilseed crops, algae and bioenergy grasses as sources of sustainable bioenergy.
2009: A Burgeoning Innovation Community
BRDG Park opened, providing infrastructure and resources to foster agtech startups and entrepreneurs.
2012: Empowering Smallholder Farmers
The Institute for International Crop Improvement was established by a gift of the McDonnell family, where plant technology developed at the Center and at other institutions can be translated into crop improvements that are safely and effectively delivered to developing countries.
2013: Bringing Cutting-Edge Technology to Plant Science
The Bellwether Foundation Phenotyping Facility opened, making the Danforth Center one of the first plant science institutions in the world to utilize the technology.
2015: Inspiring the Next Generation of Scientists
The first Raspberry Pi Jam was hosted at the Danforth Center, providing opportunities to explore STEM concepts and robotics through hands-on activities and demonstrations.
2016: Expanding the Vision
The William H. Danforth Wing was dedicated, expanding the Danforth Center by 79,000 sq ft. 
39 North was announced, creating a
600 hundred-acre innovation district in St. Louis, MO anchored by the Danforth Center, BRDG Park, the Helix Center, Bayer Crop Science, and the Yield Lab.
2018: Innovating into the Future
Our native Missouri prairie landscape was dedicated.
The Wells Fargo Innovation Incubator partners with the Danforth Center to help five early-stage companies conduct research to further develop and validate their innovative solutions that address how to use digital agriculture to produce food more sustainably.
A Legacy of Excellence
Located in St. Louis, Missouri, the Donald Danforth Plant Science Center was founded in 1998 to apply the highest level of plant science to solving the critical challenges confronting humanity. Dr. William H. Danforth was the founding chairman, and the Center was named after Dr. Danforth's late father, Donald Danforth, former chief executive of Ralston Purina. The main building opened in 2001, and the William H. Danforth Wing was dedicated in 2016. Today, the Danforth Center is the largest independent non-profit institute dedicated to plant science in the world.
Up Next
Meet the Minds Behind the Mission