Future Scientists: Meet the 2023 REU Internship Cohort
Every summer, outstanding undergraduate students from across the country are invited to the Danforth Center to participate in the Research Experience for Undergraduates (REU) internship program. The program gives aspiring young scientists firsthand experience with all aspects of modern scientific research, from design to experimentation to reporting. It's an exceptional chance to learn how to use cutting-edge technology alongside world-class plant scientists.
The REU program, which is made possible through generous support from the National Science Foundation (NSF), aims to prepare the next generation of scientists to take on some of the biggest challenges of our time. Plant science will play a major role in developing climate change solutions, clean energy, ecosystem restoration, and sustainable agriculture. The students who participate in the REU program leave feeling highly motivated to be a part of that future.
Keep reading to meet a few members from this year's cohort and see how they were inspired this summer!
What Tayahna learned this summer:
As an REU Intern at the Danforth Center, the most important thing I learned is the inherent value in welcoming everything—the good, the bad, and especially the unknown. I experienced both triumph and challenges in my research, opportunities to meet new people, and chances that pushed me beyond my comfort zone—all while being halfway across the country away from my hometown. For me, the highlight of this program was constantly being reminded that I belong to a group of tenacious and driven individuals who all share a passion to feed the world.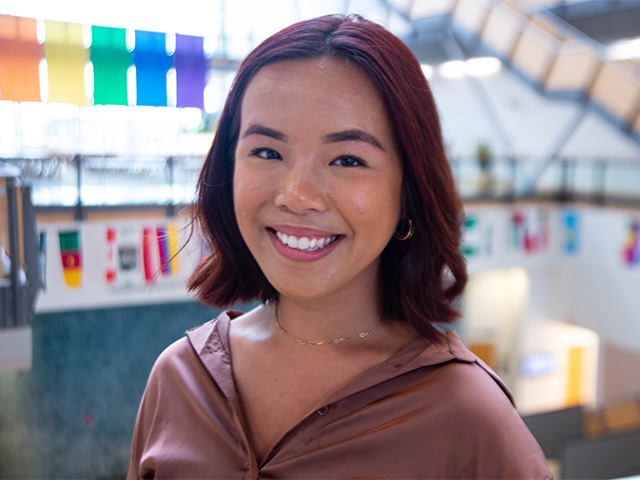 Tayahna Rae Agtarap
Tayahna's career goals:
After finishing my undergraduate studies, I plan on pursuing a PhD in either plant molecular biology or plant biochemistry. Following this, I hope to work in the industry, working on using technology to develop plants to be more tolerant when exposed to abiotic or biotic stressors. Ultimately, I hope to run my own research lab and develop pest-resistant or drought-tolerant crops to be delivered to farmers in developing countries.
Ellie's highlights of the program:
I was both surprised and delighted to have the opportunity to work on an artificial plant chromosome this summer; contributing to that kind of revolutionary work as an undergraduate was a foundational experience for me. Being able to explore a completely different model organism from what I had used before, create and troubleshoot my own protocols, learn about so many different areas of research, and even speak about my ideas to a group of scientists from across the country was incredible. I learned so much, not only because of my awesome mentor(s!) and principal investigator, but also because everyone at the Danforth Center was willing to answer questions about anything: science, graduate school, St. Louis, Improv comedy...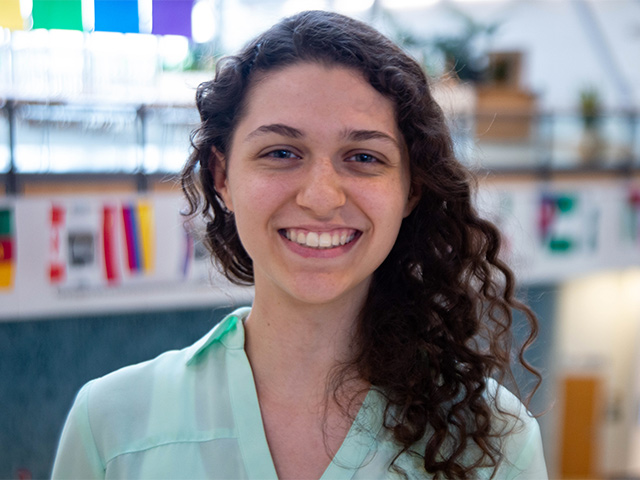 Ellie Kreider
What are your future career goals:
This program really solidified my love for plant science, and I hope to continue my studies in graduate school. I want to do work on optimizing crops for agriculture or biofuels, and, after learning more about industry and research facilities this summer, I'm increasingly interested in exploring those not-as-academic positions after graduation.
What Mohamed is taking away from the REU experience:
I learned how to be a flexible team member within the lab and seek guidance and knowledge from different lab mentors and members. A highlight of the program for me was feeling like I belong within a community, especially when participating in lab meetings and realizing how our work completes each other's.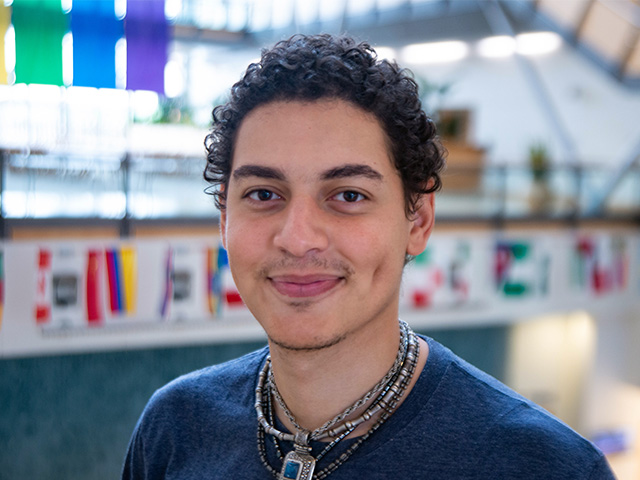 Mohamed Elgallad
What Mohamed will do next:
My career goals for the near future are to graduate and move on to the next chapter of my story—becoming more of an independent thinker by joining a graduate program I am passionate about. I also want to guide the next generation of plant scientists and promote diversity in STEM.
A highlight of the program for Maizy:
The welcoming and supportive Danforth Center community was the highlight of my REU experience. I learned and grew so much as a scientist being here and the collaborative community was very impactful for me.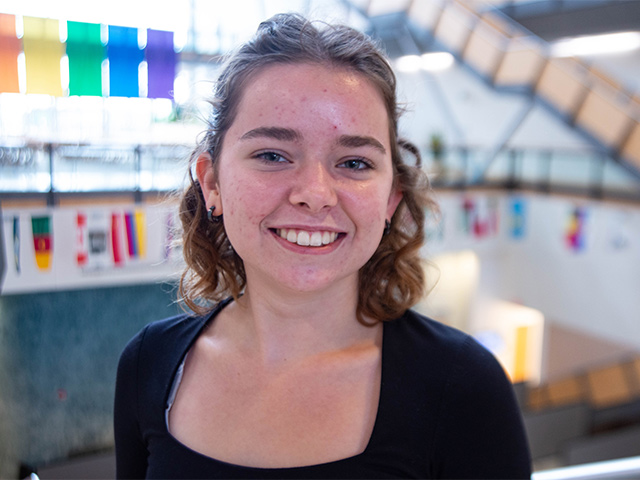 Maizy Wilcox
Maizy's hopes for the future:
My future career goal is to go to graduate school and find my niche in science. I really want to help the world and advocate for others with my scientific research. 
The REU internship program is a Research Experience for Undergraduates (REU) Site sponsored by the National Science Foundation. The Danforth Center thanks them for their generous support.