Danforth Center's Committee for Scientific Training and Mentoring Celebrates a Successful Year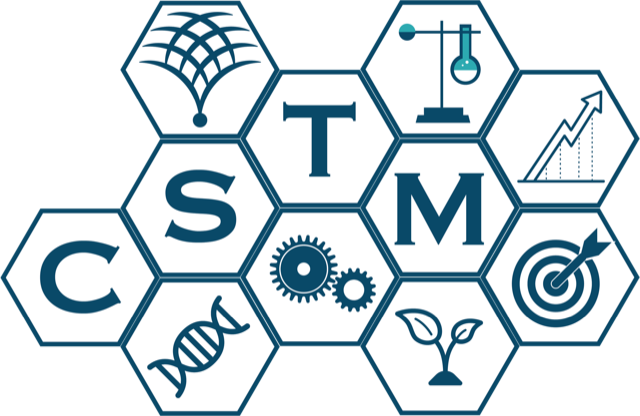 The Donald Danforth Plant Science Center's Committee for Scientific Training and Mentoring (CSTM) has announced the recipients of the CSTM 2022 Winter Professional Development Awards. Twice a year, these awards provide funding to outstanding scientific staff at the Danforth Center to support travel, conference fees, continued education, or other needs that further their professional development. Congratulations to Kevin Chu, Kristen Edgeworth, Ella Ludwig, Sumeet Mankar, Thiya Mukherjee, and Andrea Zanini on being selected as the latest recipients!
2022 proved to be a busy year for CSTM as the committee hosted the return of BioBash, a conference that brings together scientists from across the St. Louis area to network, hear from local experts, and learn more about job opportunities in the industry. Attendees come from local universities like Saint Louis University, University of Missouri St. Louis, and Washington University, as well as from the many agtech and biotech companies in the area. This year, BioBash was also expanded to include a poster session for attendees to present their research.
"BioBash is a unique event in that it is organized by trainees, for trainees," said Kevin Cox, PhD, CSTM co-chair and postdoctoral associate at the Danforth Center. "If you're looking for a job, BioBash is the right place to be." BioBash is held annually and will return in 2023 under the newly selected CSTM co-chairs.
In addition to the return of BioBash, CSTM expanded learning opportunities for Danforth Center scientists with new training sessions that were provided based on staff feedback. Among the topics covered this year was an antidiscrimination safe zone training. "This year we made a big push toward focusing on inclusion," said Kong Wong, PhD, CSTEM Co-chair and Postdoctoral Associate at the Danforth Center. "As an LGBTQ community member myself, that was very important to me."
Trainings also covered topics like coding, grant-writing, and common research techniques. "One of the great things about being in CSTM is that you get to listen to what your community needs and organize to meet those needs," Wong said.
With a new year on the horizon, CSTM will welcome a fresh set of leaders to direct the committee. Aileen Kidwell, Peng Liu, and Poonam Jyoti will serve as Co-chairs; Melette Devore will serve as the Seminar Coordinator; and Lily O'Connor will serve as the Outreach and Responsible Conduct of Research Chair. This new leadership will continue the great work to support all members of CSTM.
"What is great about being a member of CSTM is that you do not have to apply," said Wong. "All 200 plus scientific employees at Danforth are automatically members."
The CSTM community can expect continued opportunities for learning and networking in 2023. Applications for the next round of Professional Development Awards will open in the near future.