Celebrating Black Plant Scientists Throughout History
In celebration of Black History Month, we are highlighting a few of many Black plant scientists that have made important contributions to science throughout history. Dr. George Washington Carver made agriculture in the South more sustainable. Dr. Marie Clark Taylor helped pave the way for Black women in science and her contributions to science education are still used in classrooms. Dr. Robert J. Jones, Chancellor, University of Illinois at Urbana-Champaign; Vice President, University of Illinois and Member of the Board of Directors at the Danforth Center, has made an impact on universities throughout his career, including creating a mentoring program focused on the recruitment and retention of students of color. Keep reading to learn more about these inspiring scientists.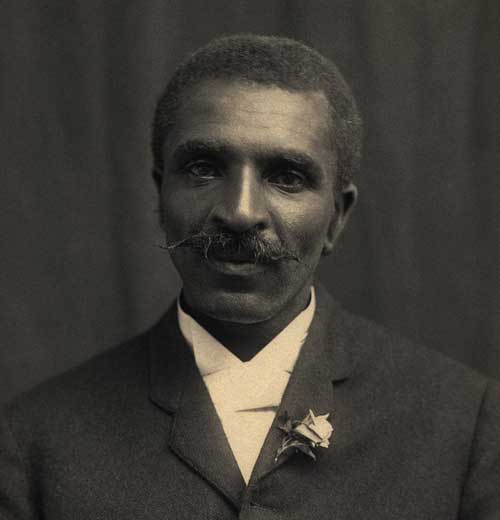 George Washington Carver is one of the greatest inventors and agricultural scientists in American history. He helped develop crop rotation methods for Southern farmers, the agricultural practice of growing different crops on the same field in order to improve soil health and reduce weed and pest pressure, among other environmental benefits. "Through his work on soil chemistry, Carver learned that years of growing cotton had depleted the nutrients from soil, resulting in low yields. But by growing nitrogen-fixing plants like peanuts, soybeans and sweet potatoes, the soil could be restored, allowing yield to increase dramatically when the land was reverted to cotton use a few years later," (George Washington Carver, History.com Editors). Carver's work with crop rotation continues to remain the standard for sustainable agriculture in the South.
Carver is best known for his work with peanuts. "He developed more than 300 food, industrial and commercial products from peanuts, including milk, Worcestershire sauce, punches, cooking oils and salad oil, paper, cosmetics, soaps and wood stains. He also experimented with peanut-based medicines" (George Washington Carver, History.com Editors).
Did you know Carver is from Missouri? Born into slavery in western Missouri in 1865, Carver was free shortly after the Civil War. When he enrolled at Iowa State Agricultural College, he was the school's first African-American student.1  At the Tuskegee Institute in Alabama, "he revolutionized farming in the South by introducing plant diversity, crop rotation, natural fertilizers and conservation methods" (George Washington Carver Garden, Missouri Botanical Garden). Today, you can visit a garden dedicated to George Washington Carver at the Missouri Botanical Garden.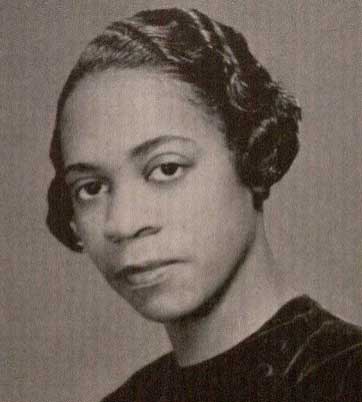 Marie Clark Taylor helped pave the way for Black women in science. Taylor received her bachelor's and master's degree in botany from Howard University, a historically Black university in Washington DC. After teaching high school biology, she went on to pursue her PhD at Fordham University. Upon graduating, she became "the very first woman - of any race - to earn a science doctorate from the University" (McCleary-Harris, Fordham News).
After completing her PhD, Dr. Taylor eventually returned to Howard University in 1945 as an Assistant Professor of Botany. She went on to become Chair of the Botany Department at Howard University, and served in that role until she retired in 1976. "The department flourished under her leadership. Not only was she responsible for guiding the design and construction of the Ernest E. Just Hall building and greenhouse, she helped train generations of botanists and was an adviser to doctoral candidates," (McCleary-Harris, Fordham News). 
During her career at Howard, Dr. Taylor built on her passion for science education by improving science teaching methods in schools. Through a collaboration with the National Science Foundation, Taylor led summer training sessions for high school teachers. In this series, she encouraged teachers to use real biological materials and light microscopes in classrooms. 
"So if you've ever used real plants in a science class, you probably have Dr. Marie Clark Taylor to thank. Her dedication to improving high school education was so important and renowned that President Johnson heard about her work with teachers, and asked her to implement science curriculum changes across the nation, and even internationally," (A World of Women in STEM).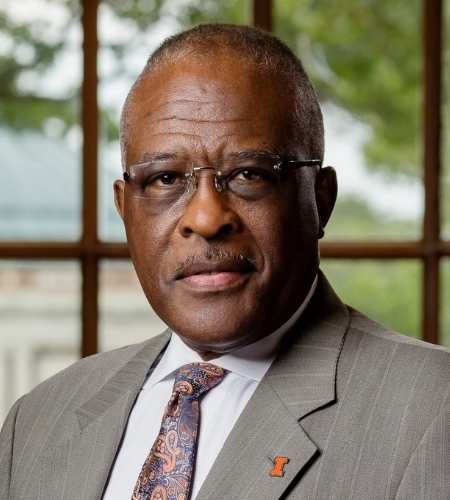 In September 2019, Dr. Robert J. Jones became the chancellor of the University of Illinois Urbana-Champaign. He also serves as a Director on the Danforth Center's Board. Accomplished plant scientist, leader, and husband, father, and grandfather, Dr. Jones is living Black history.
Born in Dawson, Georgia, a town about an hour southeast of Columbus, Georgia, Dr. Jones has deep roots in the southern state. He earned a bachelor's degree in agronomy from a historically Black university, Fort Valley State University, a master's degree in crop physiology from the University of Georgia, and a doctorate in crop physiology from the University of Missouri, Columbia.
Recognized as an authority on plant physiology, Dr. Jones began his academic career at the University of Minnesota, Twin Cities, where he spent 34 years at the University in positions where he led academic departments, initiatives, and operations. One of his first achievements was creation of a mentoring program focused on the recruitment and retention of students of color. The program remains in place today. Dr. Jones would go on to serve as the President at the University at Albany, State University of New York (SUNY). At SUNY, one of the largest higher education systems in the U.S., Dr. Jones jump started the largest amount of academic growth in 50 years.
 From his research and teaching as a professor, being recognized as a fellow of several scientific organizations (like the Crop Science Society), to leading one of the most impactful land grant universities in the nation, Dr. Jones continues to make his mark on humanity. He continues to create a legacy in both Black and American history.
We are honored to be able to celebrate George Washington Carver, Marie Clark Taylor, and Robert J. Jones for Black History Month and raise awareness for their important contributions to plant science. To meet some of the current Black plant scientists at the Danforth Center, read this blog. To learn about more Black botanists in the present day, follow along with the #BlackBotanistsWeek hashtag on Twitter. Read more about Black Botanists Week here, and meet the scientists behind this celebration of Black people who love plants.
"In Search of George Washington Carver's True Legacy" Rachel Kaufman,

Smithsonian Magazine

2019