Tour our facility.
Interested in a peek behind the scenes at the cutting edge of plant science? The Danforth Center is a private facility, but we welcome tours by prior arrangement. Complete the form at the bottom of this page to begin the scheduling process for a docent-led tour (pending availability).
Tours are conducted during business hours, Monday through Friday, and typically last 60-90 minutes. You'll be led through our building by one of our specially trained docents. These expert tour guides complete a six-month course of study and often bring their own scientific expertise to share fascinating stories about plant science.

Parking is available on the east side of our building. Look for signs indicating visitor parking near the front of the building. If all visitor spots are taken, then please park in any other spot in the lot. Walk toward the circle drive and the Kemper Water Garden to access the main entrance for check-in.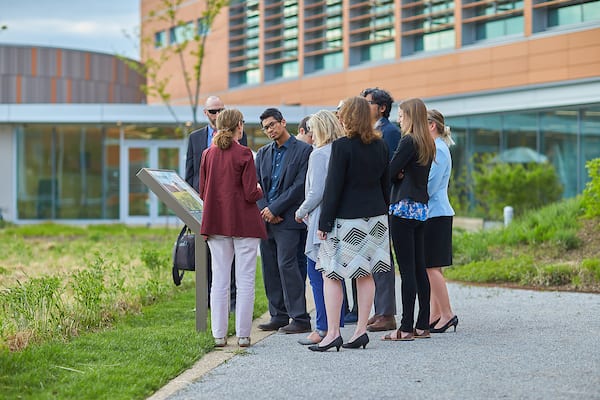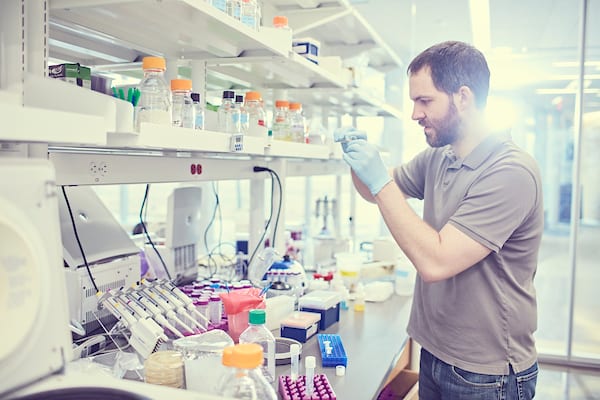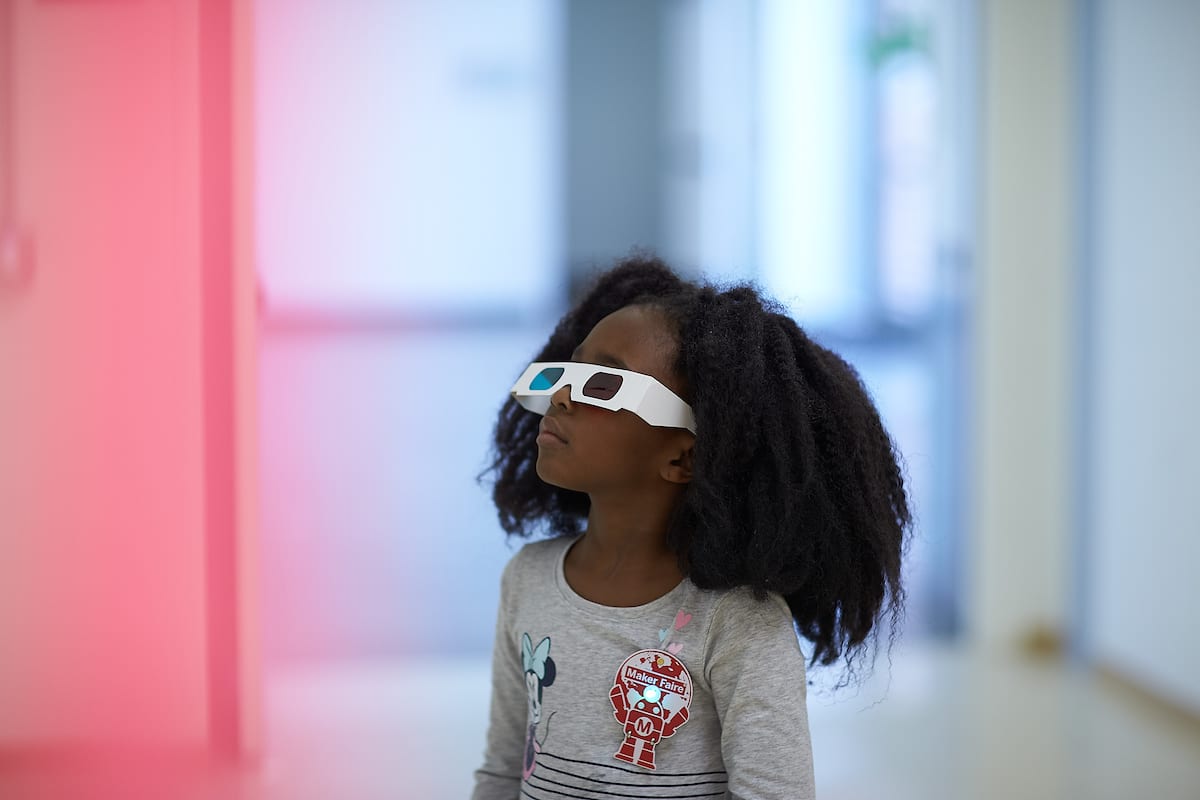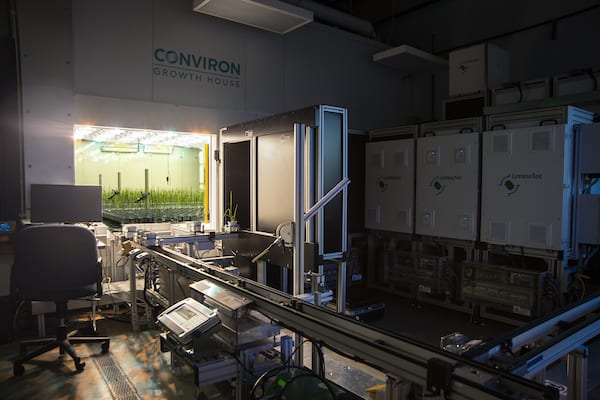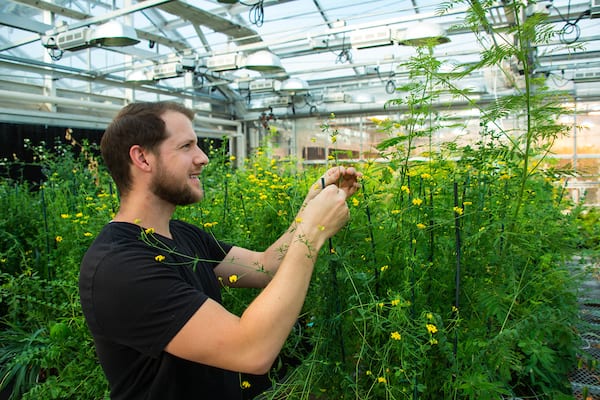 Explore Our Prairie
Take a self-guided walk through our recreated native Missouri prairie and learn about our commitment to native landscapes, natural diversity, and sustainability.
Step Inside Our Labs
Get an inside look at the state-of-the-art labs of our Principal Investigators and see where our science happens.
See Science In A Whole New Way
Put on a pair of 3D glasses and get up-close-and-personal with the advanced bioimaging happening at the Danforth Center.
Learn About Our Cutting-Edge Core Facilities
See how our scientists are able to develop improved crop varieties with the help of our Bellwether Foundation Phenotyping Facility, which can analyze over 1,300 plants daily.
Take A Walk Inside Our Greenhouses
Step inside our greenhouses, which span over 57,000 sq. ft. You might see some plants that you've never seen before - typically we are growing over 100 plant species at any given time.
See the video below for a sneak preview of some of the sights inside the Danforth Center.
Tours are limited to 15 guests, including no more than 2 wheelchairs per group.
Our facility is accessible, but tours are active and require extensive walking, stairs, and ramps.
Tour content is standardized. We regret that we cannot provide custom tours.
Guests must conform with health and safety requirements, such as wearing closed-toe shoes.
Photography is permitted in public areas only and only for personal and non-commercial use.
Up Next
See What Drives Us