Top Tier Transparency: Danforth Center Achieves Highest Ranking Possible on GuideStar
Philanthropy represents the very best of humanity — the desire to do something meaningful for the good of others. It's also a large part of what powers the Danforth Center.
At the Danforth Center, we are grateful to those who have selflessly joined us in the mission to improve the human condition through plant science. Our supporters are much more than just the people who show up to our events. They are the investors who make our work possible. They are the ambassadors for our mission out in the community. And their trust is integral to our success. Therefore, at the Danforth Center, integrity and stewardship are two of our six core values.
"Stewardship," as defined in our values, represents our acknowledgment that the Danforth Center is entrusted with public, private, and donor resources to deliver on our mission. Consequently, we must hold ourselves accountable to the highest standard for intentional, efficient, and effective use of these resources.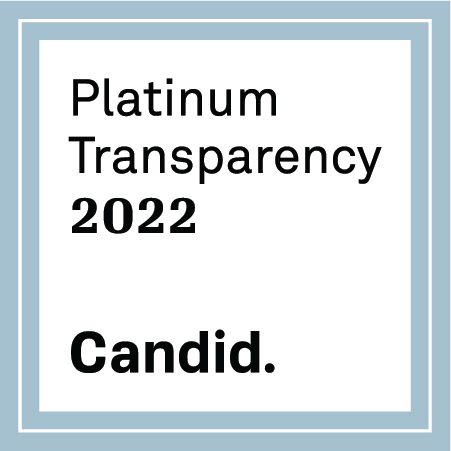 The Danforth Center has earned the 2022 Platinum Seal of Transparency. The rating is awarded by Candid's GuideStar.org, a leading charity rating website. Fewer than 1% of nonprofits qualify.
Recently, the Center achieved a prestigious indicator of our stewardship efforts. We are proud to announce that the Danforth Center has earned the 2022 Platinum Seal of Transparency from the charity rating organization Candid, owner of the leading website GuideStar.org. Out of nearly 1.8 million nonprofits listed on Candid's website, fewer than one percent (0.75% to be exact) have reached the platinum level. To achieve this designation, the Danforth Center entered extensive data and metrics about its programs and operations—and has committed to making annual updates.
Our community of supporters are critical partners in our work, and we recognize the importance of making sure they feel secure in their giving. In addition to our regular communications via mail, email, and social media, we subscribe to the Association of Fundraising Professional's Code of Ethical Conduct and the Donor Bill of Rights. On our Accountability page, you can learn more about our commitment to integrity and see for yourself our financial reports, funding agencies, ethical conduct policy, and more.