Teff is an ancient grain grown widely in northeast Africa thanks to its drought tolerance and adaptability to a wide range of growing conditions. More than 100 million people rely on it for sustenance and nutrition. It is gluten-free, iron-rich, and contains high-quality protein. However, teff productivity is severely limited because of its tendency to fall over (lodge), which prevents the crop from ripening properly. The resulting poor yields threaten the livelihoods of subsistence farmers in the region.
The Danforth Center's Getu Duguma, PhD, senior research manager in the Institute for International Crop Improvement, hopes to do for teff what the Green Revolution did for wheat and rice by creating semi-dwarf varieties with better stature. He plans to apply for a grant to help improve this vital crop using modern precision breeding. However, like many scientists looking to embark on a new project, he lacks the data necessary to apply for a grant, and the only way to secure such data is through funding. It's a catch-22 well known to scientific innovators.
The Danforth Center's Innovation Fund was established to help provide the seed money for this just this type of early stage project. This support helps scientists gather the data they need to apply for the grants that a years-long project requires. Without this vital support, innovation can stall, and important projects such as Getu's can be lost.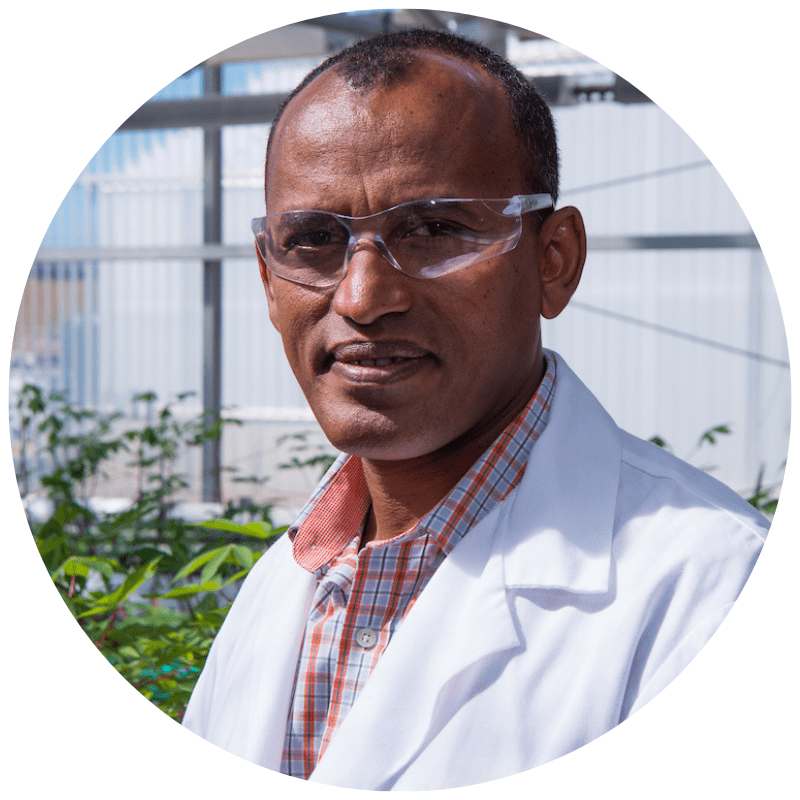 "I grew up on a farm in Ethiopia, so I know first-hand that if we succeed, the benefits will be immense for subsistence farmers all across northeast Africa."
-Getu Duguma, PhD, Senior Research Scientist at the Danforth Center Institute for International Crop Improvement.