Celebrate Agriculture – Thanks to St. Louis and Grandpa!
By Denny Mertz, Mertz Farms; President, St. Louis County Farm Bureau; District 6 Director, Missouri Soybean Merchandising Council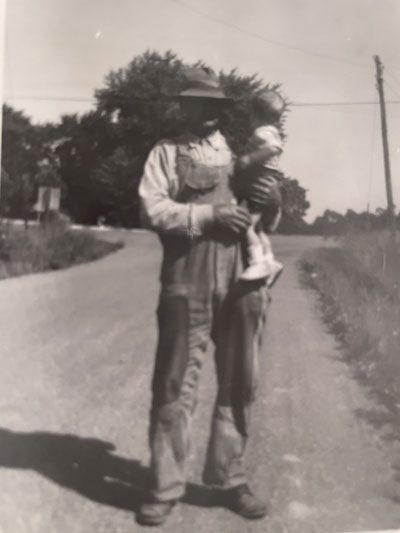 In the 1840's my ancestors came from Germany to settle on a small farm in west St. Louis County near modern day Maryville University.  The next few generations farmed the fertile rolling hills in that region, called Altheim.
They raised the usual fruit, garden crops and livestock to support the family and hoped for a little extra bounty each year to market as income to purchase supplies for the home and farm. Each season was a learning experience, not quite like the previous year.  Each crop brought its own lessons to learn and motivation to do better next year, and hopefully pass lessons learned onto their children and grandchildren.  That frequently meant trying new seeds, farming techniques and equipment never used before, but always mindful of the need for continuous improvement and leaving future generations a better lot in life, and the land better than it was before.
In the early 1900's, St. Louis was the 4th largest city in the USA and hosted the 1904 World's Fair.  But St. Louis agriculture brought notoriety to the region as well. The 1918 census of agriculture indicated St. Louis County had 13% of the state's fruit and vegetable production from some 25,000 acres cultivated in what was referred to as "truck farming". The 1919 Soil Survey of St. Louis County indicated truck farming was of first importance in both the number of people employed and as a source of income.  Numerous dairies and livestock helped feed our city friends. A variety of St. Louis city agri-businesses flourished including supplies (seed, feed), machinery (wagons, plows), trade, and processing (food & beverage).
A lot can change in 100 years.  St. Louis agriculture doesn't look the same as it did in 1900. While crops are no longer widely grown, the St. Louis area has become known for agriculture research, technology, finance, transportation and food processing.  A recent 2021 economic study of Missouri agriculture finds St. Louis City and County have a combined agriculture economic contribution of $16 Billion, which is 17% of Missouri's $93.7 Billion of agriculture's total economic contribution, making the St. Louis area a vital part of Missouri agriculture, and providing 53,000+ jobs in the St. Louis area.  
I vividly recall the day grandpa decided to sell the mules and the proceeds were used to buy tractor drawn implements to replace the once mighty mules.  Grandpa would be amazed at modern self-steering tractors and combines, GPS yield monitoring, drones, GMO crops, and CRISPR gene editing. I harvest more in an hour than he harvested in a season. I don't farm the same land my grandpa did or in the same way, but I still carry the lessons I learned from him. 
Every season is different, be ready to learn and change, try something new, and leave the land better than it was before. Thanks, Grandpa!
I view agriculture's sustainability as a partnership between a farmer and the soil.  Agriculture's future success requires good people trained, mentored and equipped to address current issues and to adopt the latest tools, technology, science-based techniques and resource management. 
We at Mertz Farms strongly support ag education and leadership training to prepare our young people for those responsibilities through programs like Agricultural Leadership of Tomorrow (ALOT), Missouri Farm Bureau Young Farmers & Ranchers (YF&R), and Missouri Soybean Young Leader and Policy Leader programs. As these young people rise to the challenge, we can look forward to a great future for agriculture and our world.  We are confident the land will be well cared for by the next generation family farm to produce abundant and sustainable food, fuel and fiber.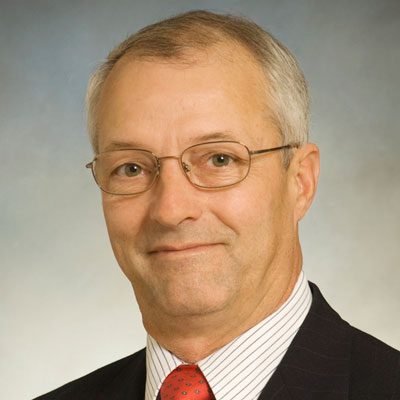 Denny Mertz
Mertz Farms; President, St. Louis County Farm Bureau; District 6 Director, Missouri Soybean Merchandising Council