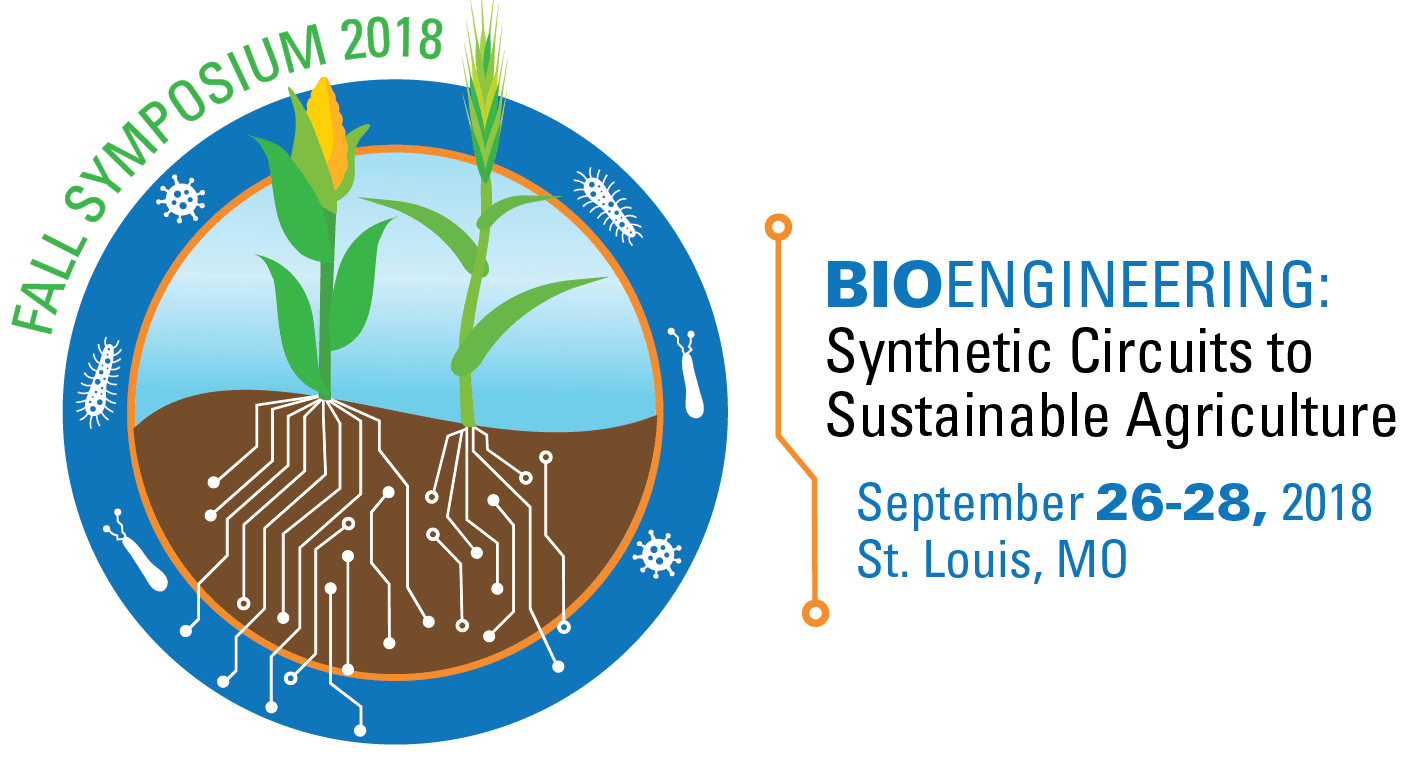 The Danforth Center will host its 19th Annual Fall Symposiumin Saint Louis, Missouri Wednesday, September 26, through Friday,September 28, 2018.  The theme, "Bioengineering:  Synthetic Circuits to Sustainable Agriculture," is particularly timely as the progressive integration of synthetic and designed biological systems is transforming biology and agriculture in the St. Louis region and beyond.
"The Fall Symposium will showcase synthetic biology at many scales, from pathways to organelles, organisms, and ecosystems. Our goal for this symposium is to discuss how new tools in genome modification, synthetic biology, and bioengineering are being used to produce new methodologies to provide more sustainable solutions for agriculture. We expect the attendees to be inspired by interactions gained at the event to push the envelope of what is possible within their fields." – Dmitri Nusinow, Ph.D., assistant member, Danforth Center and co-chair of the Fall Symposium.
Sean Cutler, Ph.D., Professor of Plant Cell Biology, Department of Botany and Plant Sciences, Graduate Advisor for Recruitment, Institute for Integrative Genome Biology, University of California-Riverside will discuss engineering plant signal transduction for water smart crops as this year's keynote.
Learn more about the distinguished speakers.
"This year's symposium also introduces travel awards and opportunities to engage scientists early in their careers through presentations selected from submitted abstracts. We think that these additional opportunities will increase the diversity of ideas presented," stated Nusinow.
Follow the conversation on Twitter via #FallSym2018.