BRDG Park is a place where good ideas become great businesses.
BRDG and EDGE@BRDG serve as home to 16 enterprises, employing 400 people and covering 270,000 square feet. Our companies include startups and mid-stage companies that have grown in the ecosystem as well as international companies that have chosen to establish their North American headquarters in our thriving innovation ecosystem. The tenant community participates in a collaborative task force to enhance networking, health and wellness and business growth.
BRDG Park serves as a vital resource for homegrown startup companies, as well as a beacon for attracting talent and investment from across the globe. Companies interact with leading plant scientists and have access to more than $40M in core technologies at the Danforth Center as well as an on-site workforce training program.
We chose to expand our presence in St. Louis because of its leadership in plant science and commitment to innovation. Dr. Danforth's vision to build an ecosystem in food and agriculture was fostered by stakeholders across the St. Louis community, and Benson Hill is an example of those efforts coming to fruition.
-Matt Crisp, CEO and co-founder of Benson Hill
Allied Blending & Ingredients, Inc.

CoverCress

CTC Genomics

KWS

Mycorrhizal Applications

NewLeaf Symbiotics

Pivot Bio

RNAissance Ag LLC

St. Louis Community College

TechAccel

Valent Biosciences
Conference rooms with audio visual equipment

St. Louis Community College Center for Plant and Life Sciences provides skilled technicians,

interns, and an equipment loan program

Intellectual Property expertise

Gene sequencing provider

Event planning

Access to Danforth Center Cafe
Facilities at Danforth Center
Plant Growth Chambers and Greenhouses

Advanced Bioimaging Laboratory

Tissue Culture and Plant Transformation

Proteomics and Mass Spectrometry

Data Science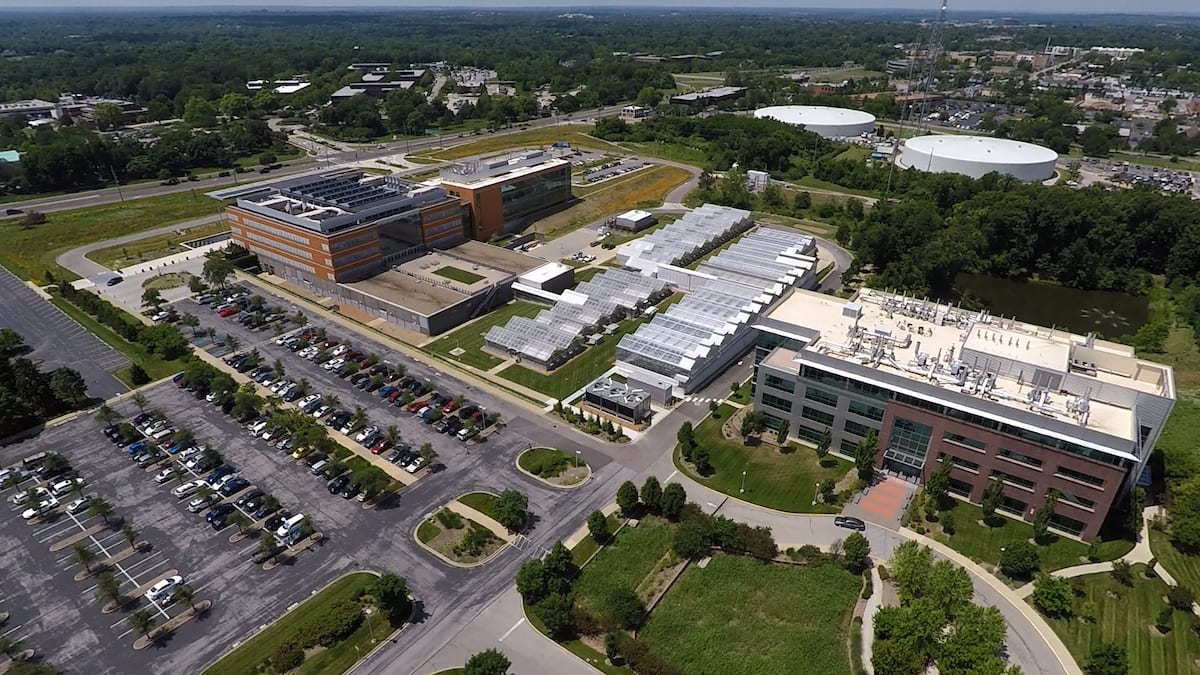 Up Next
See Us For Yourself